STEP 1: PROJECT SCOPE
The Sky, a large apartment complex in development, was the first project where our innovative Tubular Enclosure System (TES) made its first appearance in the field. The 40 ft. x 40 ft. movable containment stands 6.5 ft. high, providing our friends at Chinook Roofing the weather proofing required to get the job done.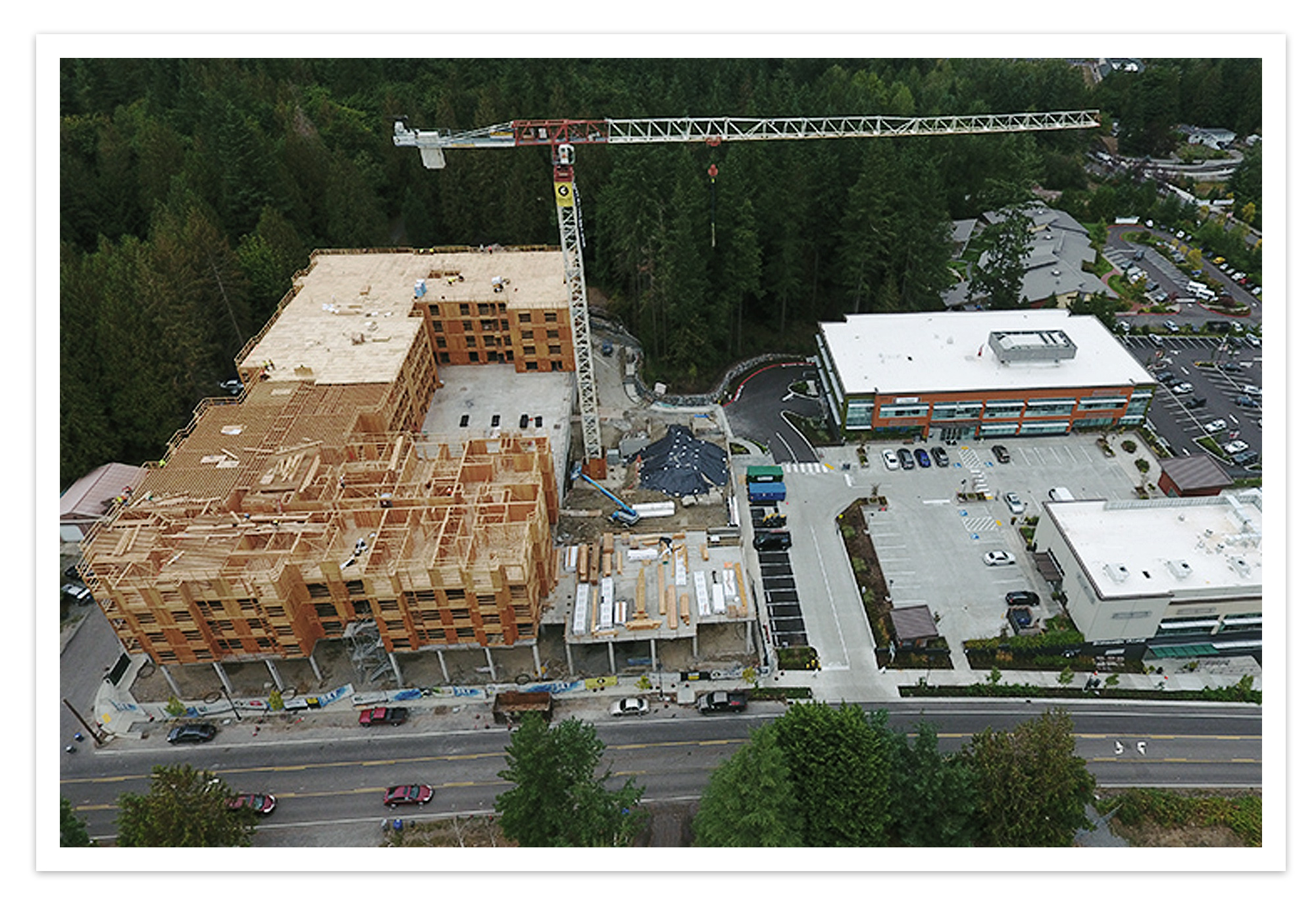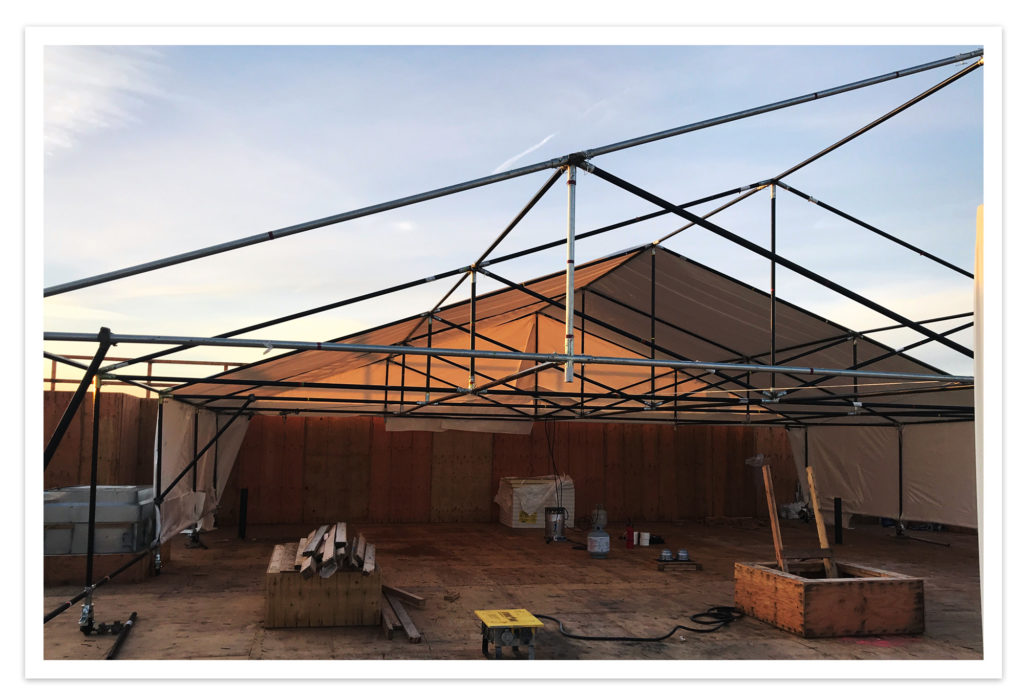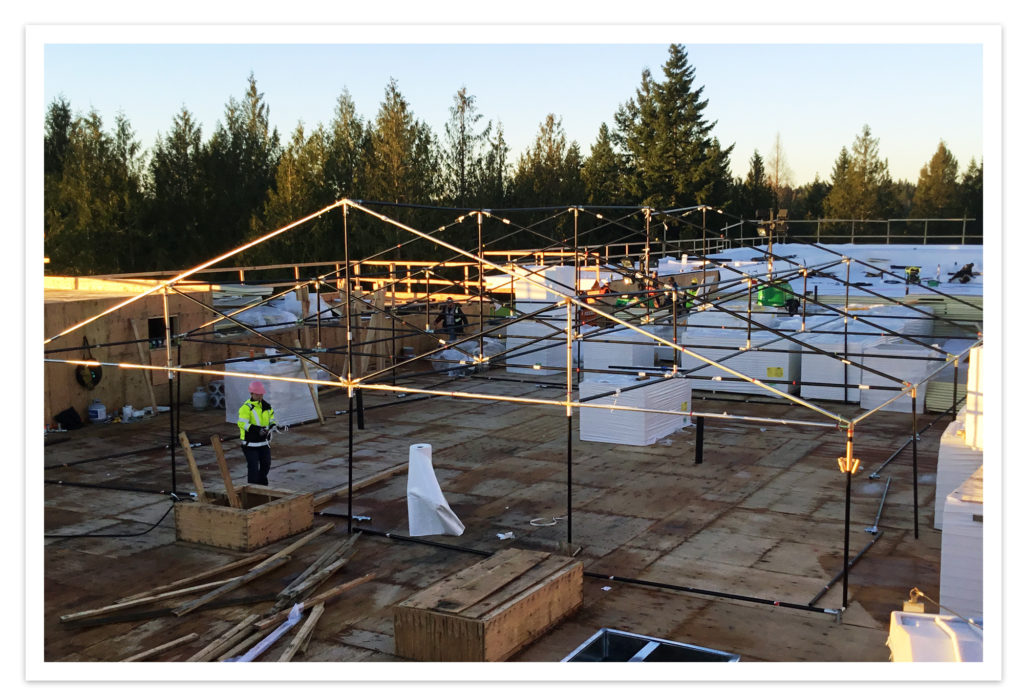 Our Objective was to Provide Weather Protection for Roofing & other General Construction. A 40ft x 40ft movable enclosure with a 6.5ft height extension for clearance on the rooftop was designed and built at our facility, then delivered & assembled at jobsite.
FINAL STEP: SHRINK WRAP
TES covered with shrinkwrap, Then rolled into designated work area and wheels secured into place.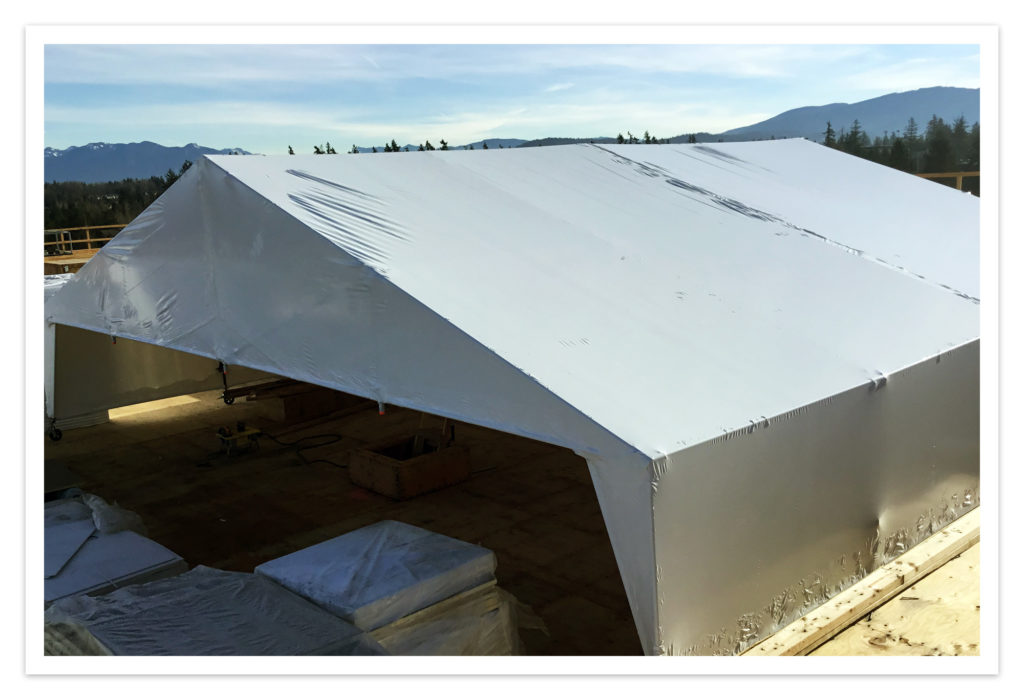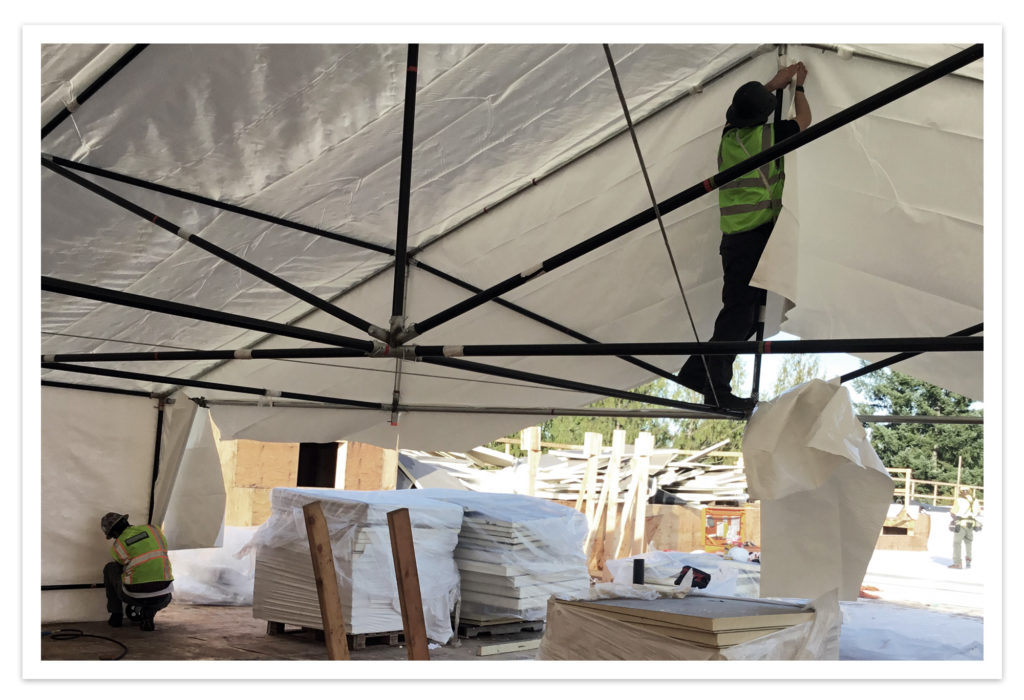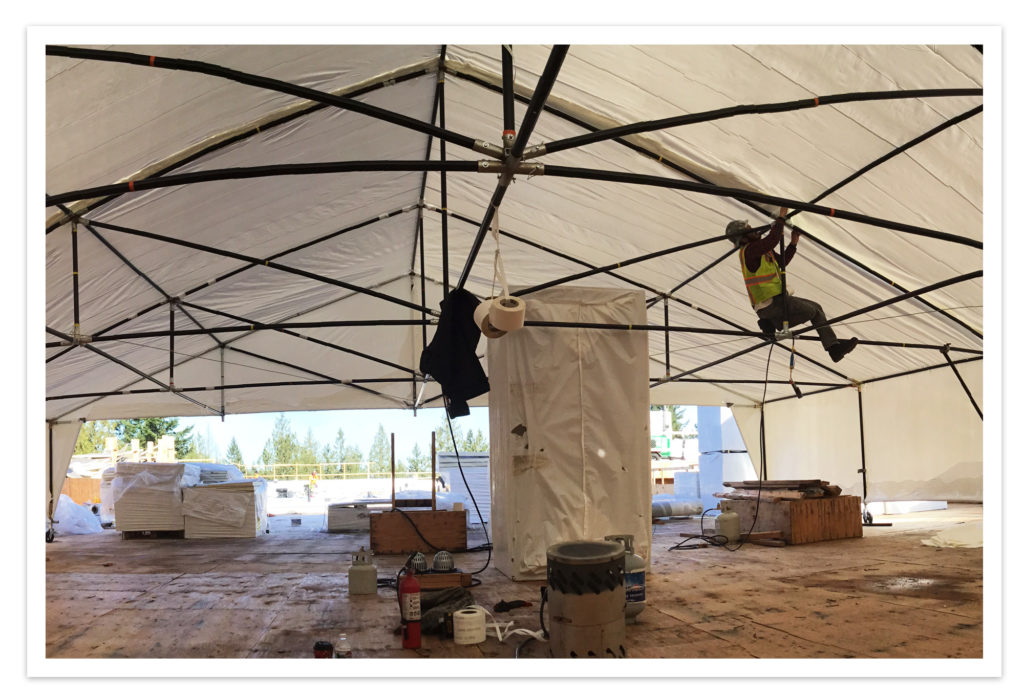 "As an industrial manufacturer, I was losing a substantial amount of money in damages when I shipped out my machinery. With great care for their customers and quality industrial shrink wrap containment services, Megawrap Inc. has made it so I never have to worry about damaged machinery again!"
Tom Carter, Seattle, Wa.