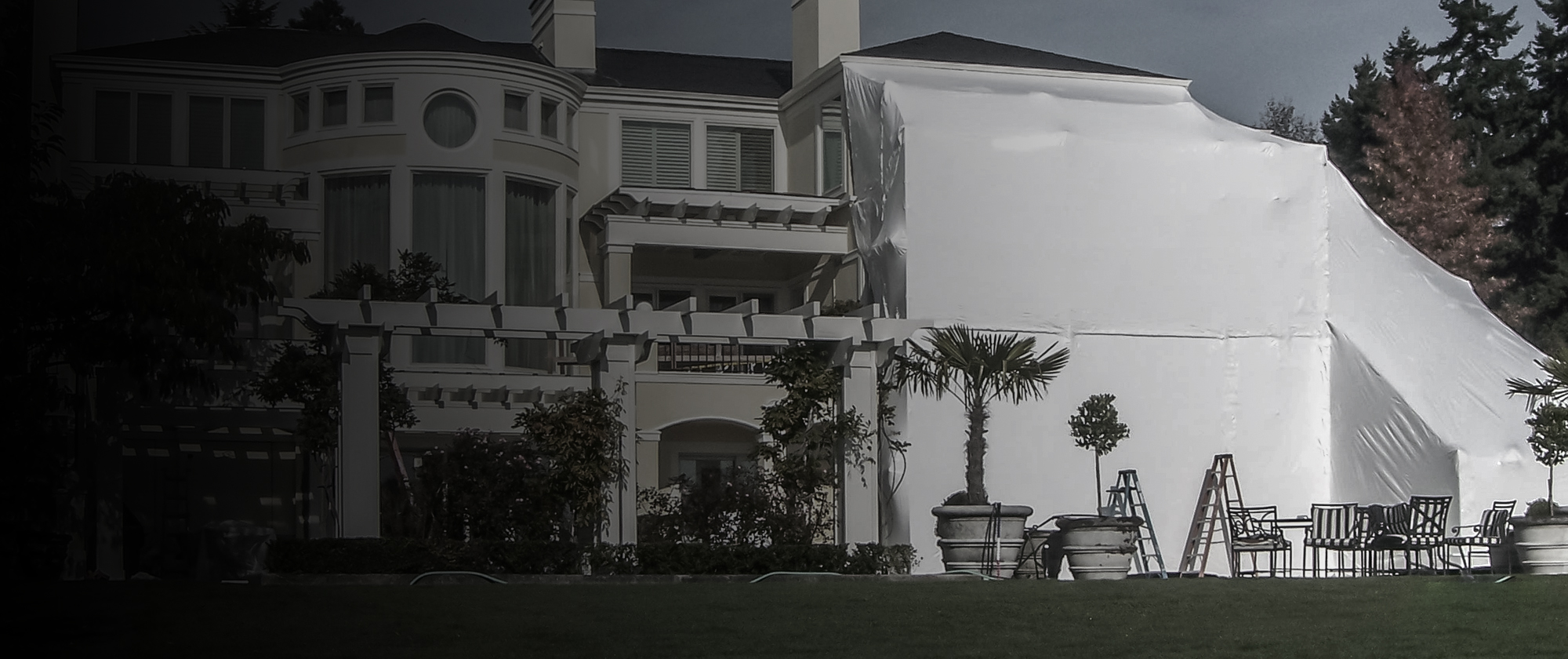 Combining our exclusive customer service expertise with our shrink wrap specialism, we are dedicated to get you moving along with your project post haste!
WE PROVIDE RESIDENTIAL ENCLOSURE SERVICES FOR PAINTING ENCLOSURES.
OUR QUALITY SCAFFOLD HEAT SHRINK WRAP IS GREAT FOR ANY ROOF RENOVATION.
WHETHER IT BE WATERPROOF SERVICES FOR YOUR BOAT, OR A NEW ROOF, WE'LL WRAP IT!
OUR COMMERCIAL CONTAINMENT SERVICES WILL PROTECT ANY HEAVY-DUTY MACHINERY.
YOUR EXPENSIVE EQUIPMENT IS IN GREAT HANDS WITH OUR EXPERTISE IN CONTAINMENT SERVICE.
THERE ARE NO COMMERCIAL PROJECTS THAT WE CANNOT HANDLE!
THE INDUSTRIAL SERVICES WE PROVIDE WILL QUICKLY WRAP UP ANY SANDBLASTING OR INDUSTRIAL PAINTING JOB.
IF IT BE MARINE EQUIPMENT, OR LARGE BUSINESS ESTABLISHMENTS, OUR SALES SPECIALISTS WILL SWIFTLY WALK YOU THROUGH A FREE CONSULTATION TO GET YOUR SHRINK WRAP SERVICES MOVING.
WITH OUR EXPERT ENCLOSURE INSTALLATIONS, WE WILL HELP YOU COMPLETE ANY LARGE PROJECT IN NO TIME!