COMMITMENT TO EXCEPTIONAL CUSTOMER SERVICE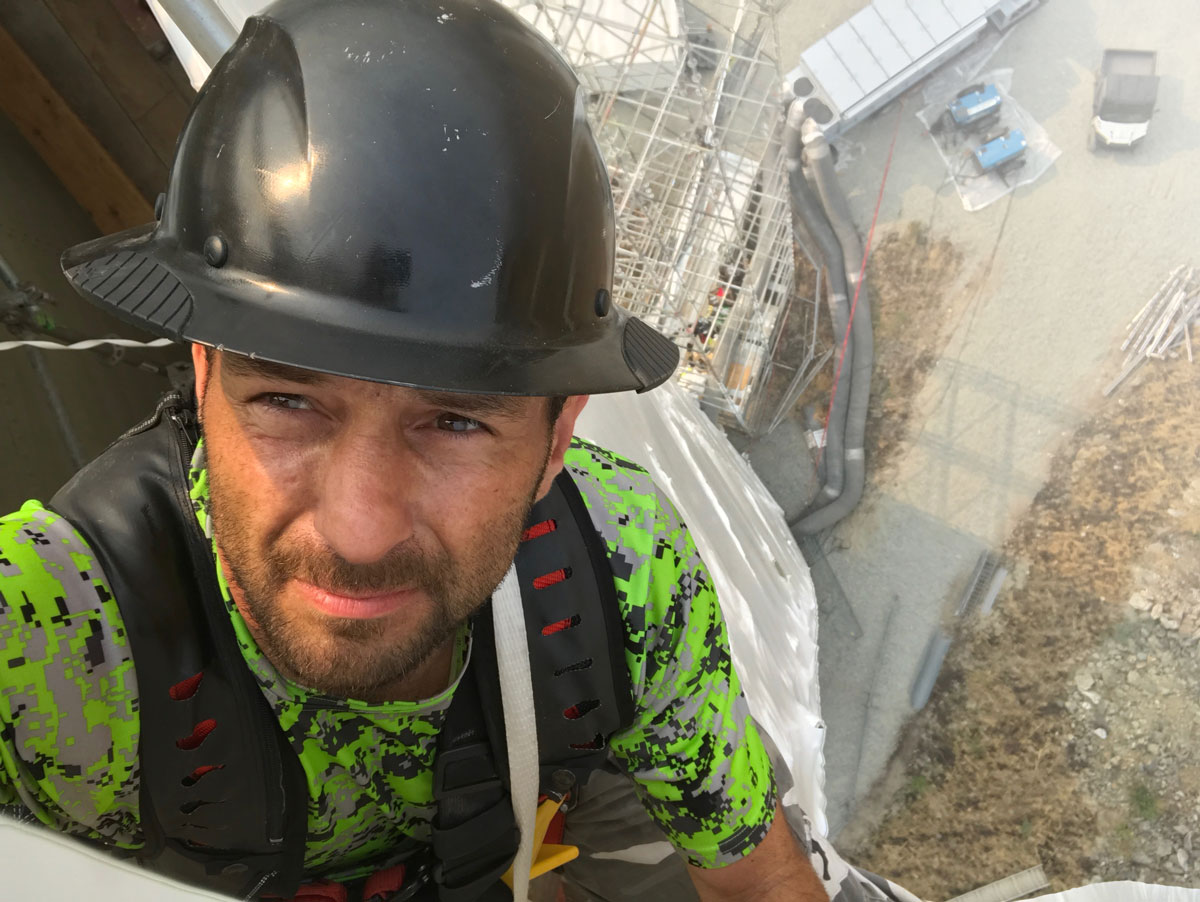 Steve Nolan
Founder / Lead Specialist
Over the past two decades, Steve Nolan's efficiency in the field and passion for customer care has prominently stood out in the industry. His career began in San Diego, CA, at
Hippwrap Containment
, and ever since then, he has been hooked on shrink wrap. Shortly after his initial employment, he was promoted as a Branch Manager for a newly established Northwest branch.
With no questions, Steve packed up his life and moved from the warm beach-paradises of Southern California to the colder fronts of the Great Northwest. It would not be long before he began working with Seattle's renowned
Berg Scaffolding
, where he dominated in scaffold sales and exceeded as a shrink wrap specialists. During this time, Steve would also form a strong relationship with New Orleans'
Eagle Industries
; his shrink-wrap-expertise quickly crossing state lines.
Today, it's not uncommon to hear the name Shrink Wrap Steve in the world of weather containment services. He has since started his own shrink wrap/scaffolding enterprise, Megawrap Inc, where he proudly provides his expertise throughout various Northwest locations. Steve still maintains relationships with Eagle Industries and Berg Scaffolding, working alongside his old friends in support of small business. He is the pioneer of innovations like his Tubular Enclosure System and his business provides a lot of charitable work for non-profit organizations such as All Parrot Rescue.
Steve still maintains the energy, work ethic, and passion he has always displayed. His love for the industry and the customer keeps him striving for innovation, so, it's always exciting to see what new idea he'll come up with next. With the energy of an eager apprentice and the knowledge of a seasoned master, Shrink Wrap Steve Nolan continues to raise the bar in the industry that he has loved for so long.
Our office is lead by one of the best to do it! Meet our gatekeeper Samantha. She brings a resume with 5 years of business administration knowledge. Whether in the field or managing projects from our offices, her exceptional customer relations keeps our clients and co-workers happy. If you are a current customer and have any project or billing questions please contact her directly:
[email protected]
Terms & Conditions
We appreciate our customers. We take pride in our work and recognize our expert services are critical to your operation. We also welcome and appreciate your referrals to new customers. Thank you for your business!
Disclaimer
Please note all invoices are due in full on receipt. Any invoice 30 days PAST DUE may be subject to $150 late fee for each month considered delinquent. We appreciate your prompt payment.
Please mail payment to
Megawrap Inc
3635 South Lawrence Street Suite F
Tacoma WA 98405.