PROJECT: The Sky, Sammamish, Wa
A New Residential Complex Currently in Development.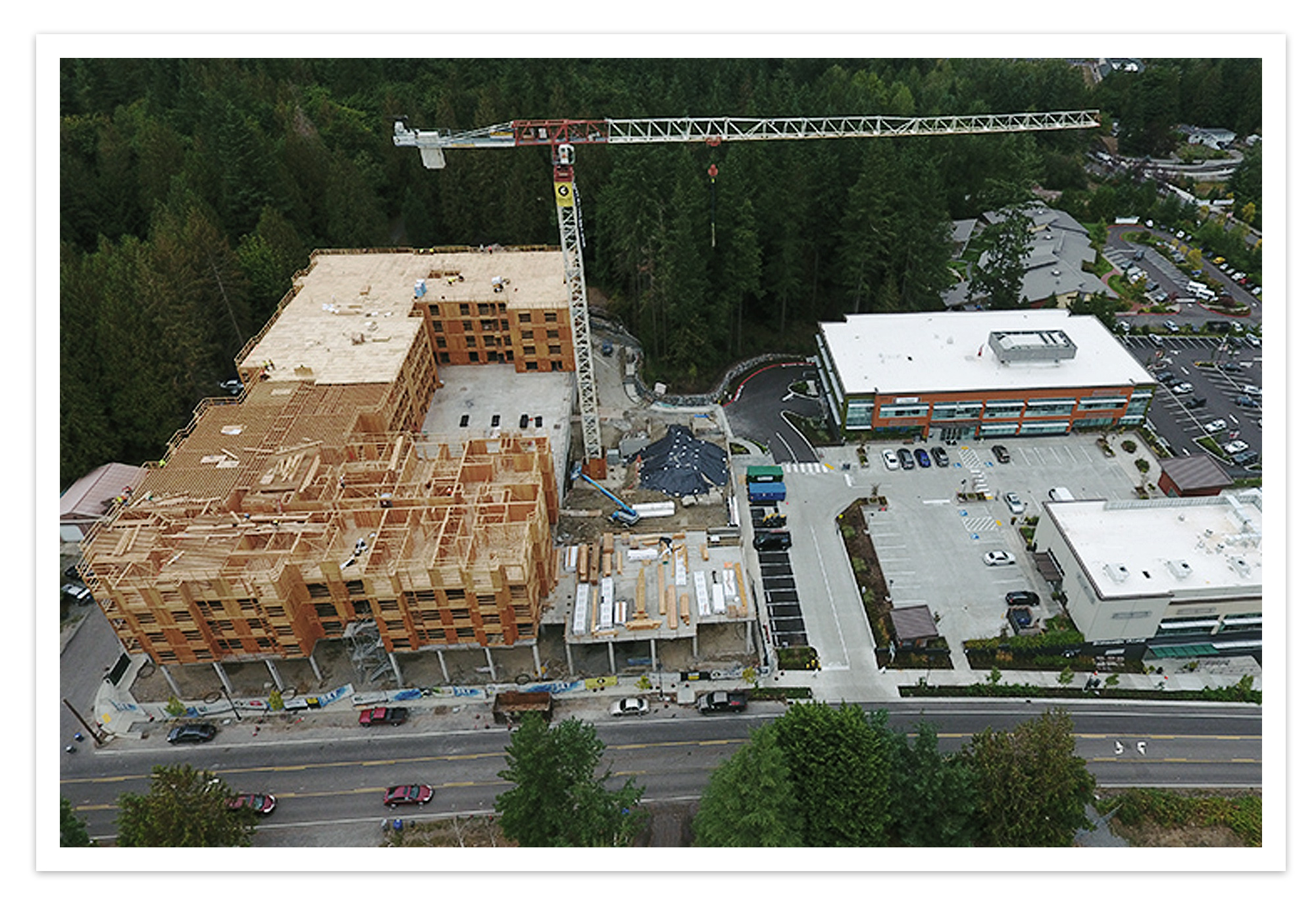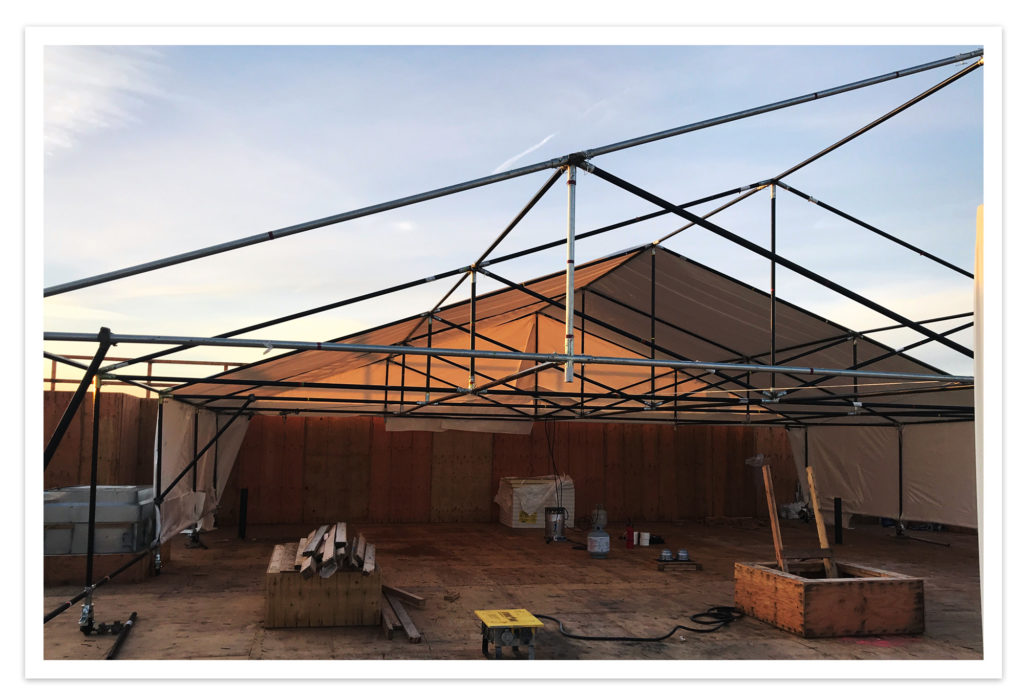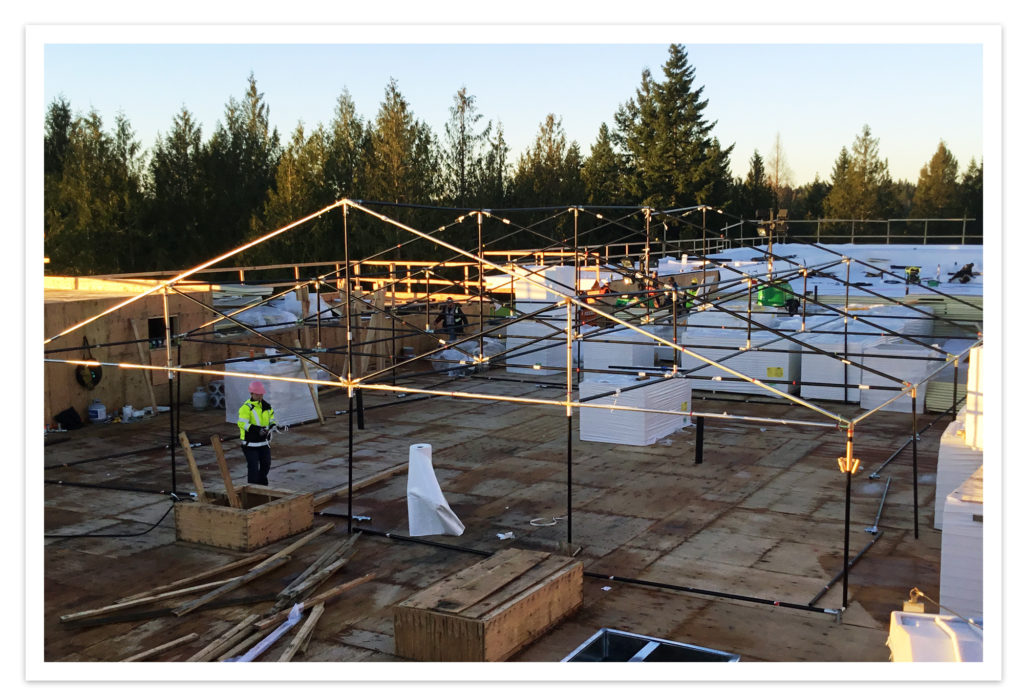 TES ASSEMBLY:
Our Objective was to Provide Weather Protection for Roofing & other General Construction. A 40ft x 40ft movable enclosure with a 6.5ft height extension for clearance on the rooftop was designed and built at our facility, then delivered & assembled at jobsite.
FINAL STEP: SHRINK WRAP
TES covered with shrinkwrap, Then rolled into designated work area and wheels secured into place.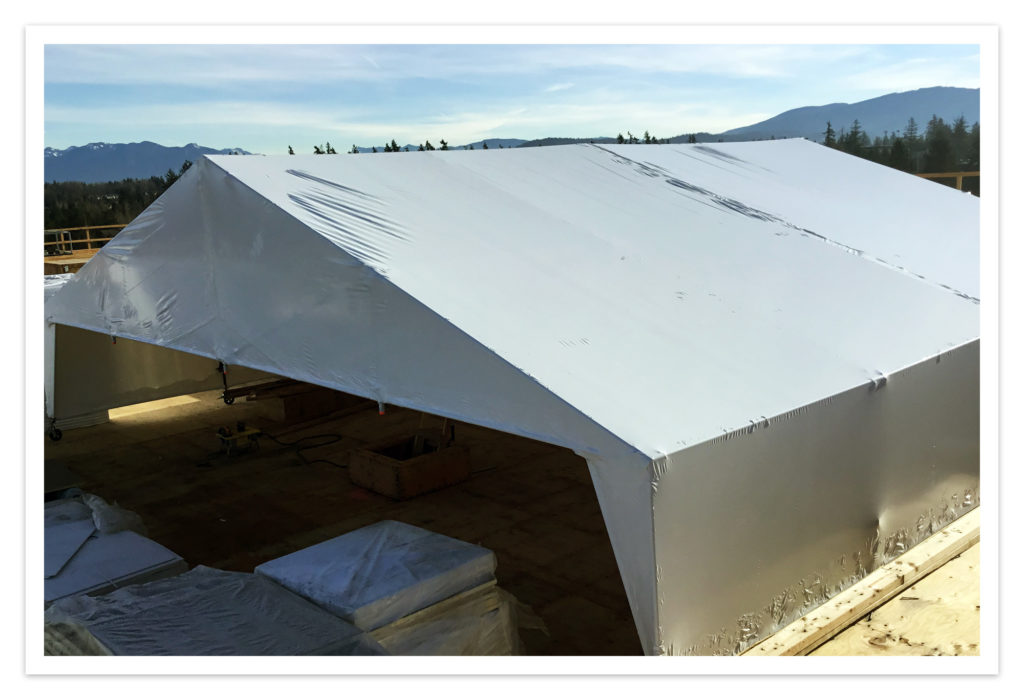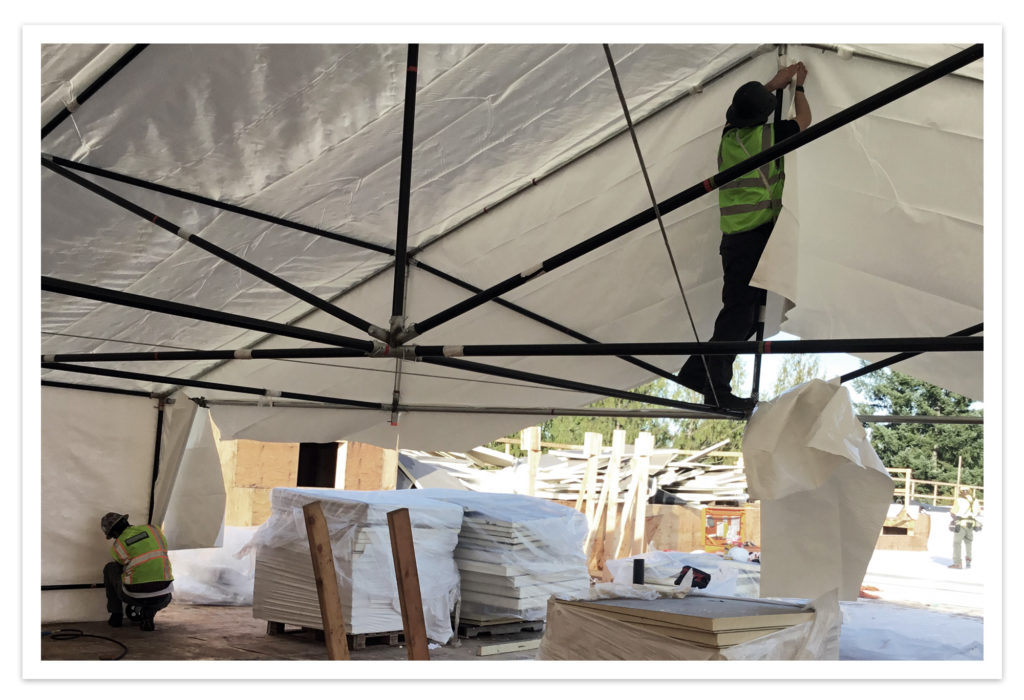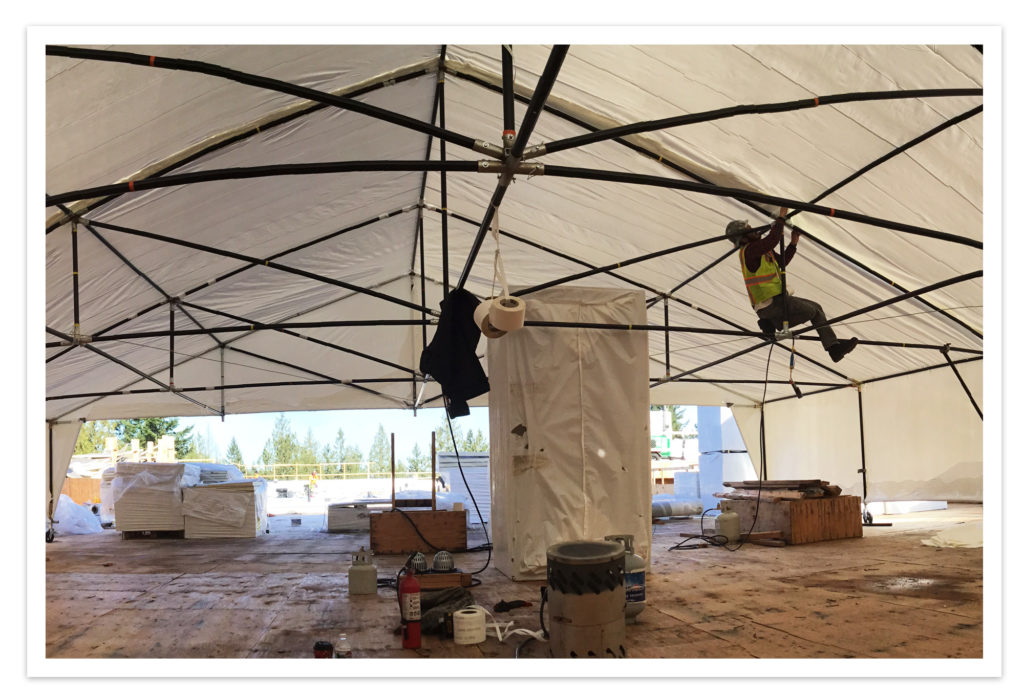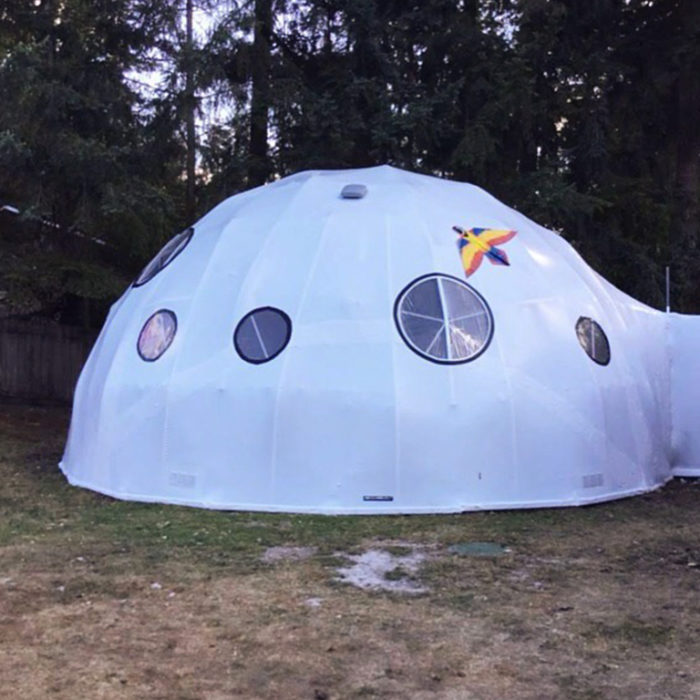 "Big shout out to Megawrap Inc.! We very much appreciate your guys' dedication to All Parrot Rescue and getting our dome covered. Thank you Megawrap!!!"
Sonya Brewer – All Parrot Rescue, Graham, WA